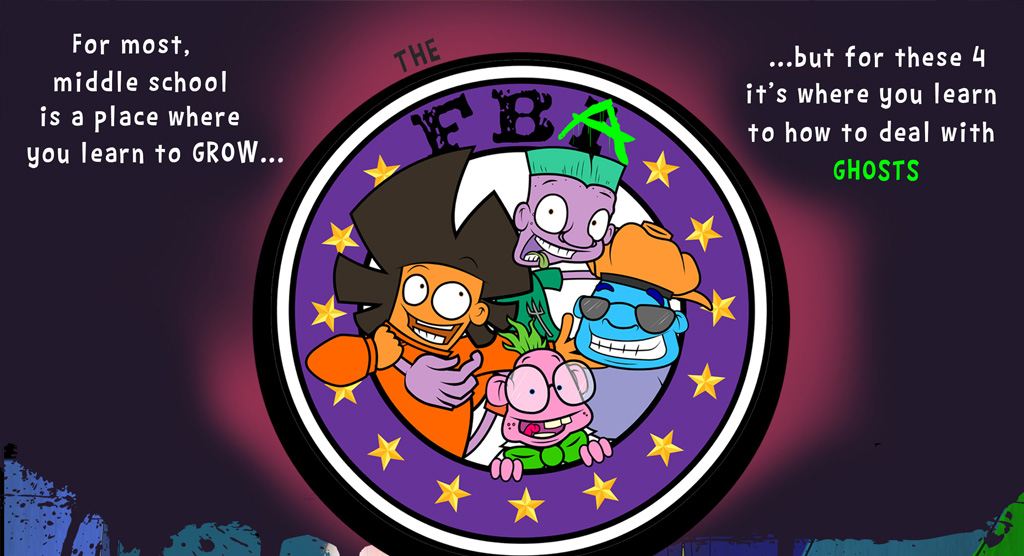 The FBA
The F.B.A. centers around 4 tweens who have just started middle school.
They have to struggle with the challenges of fitting in, trying to be "cool" whilst
being yourself, and dealing with the harsh world of bullies and "mean" teachers.
In an attempt to escape the harsh day to day taunting from the school's bullies, they form a secret club called 'The F.B.A. ' to try & strategize on growing up.
The only thing is, their haven ends up being overrun with the ghosts of their
grandparents and the essence of Wilson Middle School's bullied past!