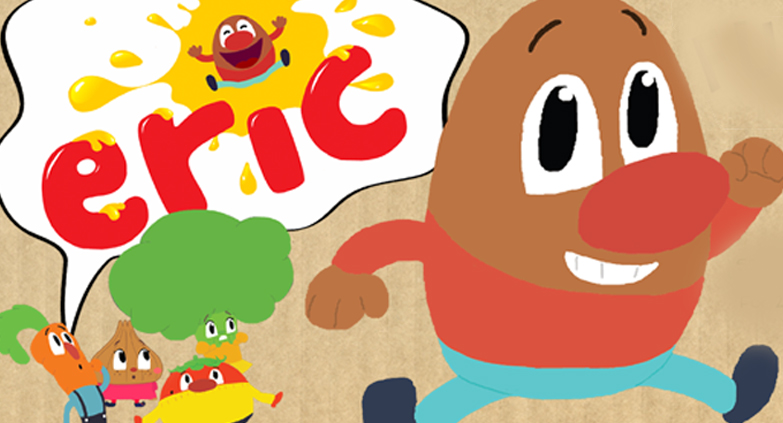 Like a Pre-School Seinfeld!
Eric is a cute, friendly potato, exploding with energy! In his endeavour to unearth all the world's excitements, he can create a big mess, and not always the good kind. With his friends, Betsy Broccoli the fusspot, weepy Aubrey Onion, competitive Casper Carrot and Tobastian, the tomato with a severe identity crisis; every day is a new experience through Eric's eyes. One thing Eric and his 4 veggie buds have in common is they love to play! But you can't please all veggies all of the time, especially when they each ripen in their own, very individual, ways.
THEME
It introduces children to how play can bring out striking differences in what, even your closest friends consider to be fun. Eric's friends and the narrator make Eric aware of when a line is crossed, they also praise and thank him when his impulsiveness and colourful ideas result in a good, fun experience for them. It shows the pros and cons of Eric's hyperactive characteristics equally, with acceptance as the key message.